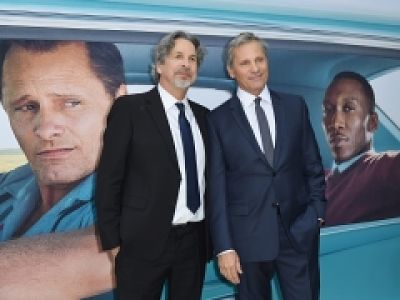 28 Juin, 2020
Viggo Mortensen est en pourparlers pour intégrer le casting du nouveau film de Peter Farrelly. Le long-métrage sera adapté d'un roman centré sur la guerre du Vietnam.
Viggo Mortensen pourrait tourner dans un film de guerre
Après le film Green Book : Sur les routes du sud en 2019, Viggo Mortensen pourrait une nouvelle fois jouer sous la houlette de Peter Farrelly. Selon l'AFP, l'acteur et cinéaste américain serait en négociations pour un rôle dans cette réalisation qui n'a pas encore de nom. Si les choses se passent comme prévu, il sera le premier membre du casting.
Découvrez le scénario adapté du livre sorti en 2017
Ce film dramatique sera l'adaptation d'un livre de Joanna Molloy et de John « Chickie » Donohue, nommé The Greatest Beer Run Ever : A True Story of Friendship Stronger than War. L'histoire est inspirée de faits vécus par John Donohue lui-même, qui est parti de New York en 1967 pour retrouver ses copains qui avaient été recrutés pour rejoindre l'armée au Vietnam.
Côté scénario, Pete Jones et Brian Currie ont été sollicités par le réalisateur. Soulignons que le second avait aussi signé le script du long-métrage Green Book : Sur les routes du Sud, qui avait rencontré un succès fulgurant auprès des critiques et des spectateurs. Le film avait obtenu trois oscars, dont celui du meilleur acteur pour un second rôle pour Mahershala Ali. Viggo Mortensen avait cependant dû s'incliner face à Rami Malek pour l'Oscar du meilleur acteur.
Viggo Mortensen travaille aussi sur sa première réalisation
2020 marque l'entrée de Viggo Mortensen aux rangs des réalisateurs. Il travaille en effet sur son tout premier film, Falling, attendu dans les salles en octobre. Le cinéaste y incarne également le héros, John Petersen, dont le père souffre de démence.