9 Mar, 2021
La chaine américaine AMC a annoncé que la onzième salve de « The Walking Dead » arrivera bientôt. Elle a mis en ligne une courte vidéo évoquant la préparation de cet opus inédit.
Lisez les dernières infos sur « The Walking Dead »
Alors que le premier des épisodes bonus de la 10e salve de « The Walking Dead » vient d'être dévoilé, la préparation de sa saison 11 a été confirmée. En effet, AMC a révélé que le prochain et dernier volet de la série dramatique de zombies est déjà en tournage en Atlantique.
Suivez les détails sur la suite de la série
Le nouvel opus de « The Walking Dead » se découpera en deux volets de 12 épisodes. La première partie de la saison 11 sera diffusée en été 2021 et la seconde arrivera courant 2022. À noter que les téléspectateurs français pourront la découvrir sur OCS, probablement en US+24.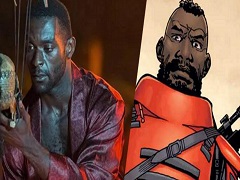 Apprenez-en plus sur la nouvelle recrue du drame
Avant l'annonce de cette date de sortie, l'arrivée d'un nouvel acteur au casting a été révélée. Il s'agit de Michael James Shaw. Le comédien qui a été vu dans la série DC Constantine a été choisi pour incarner un personnage important des BD : Mercer. C'est le chef de l'armée du Commonwealth et un ancien Marine.
Découvrez la date de sortie du spin off
En attendant l'arrivée de son ultime chapitre, les téléspectateurs pourront découvrir la suite du spin off du programme télévisé d'AMC. En effet, la seconde partie du 6e volet de « Fear The Walking Dead » sera diffusée le 11 avril 2021.