4 Nov, 2020
La plateforme de streaming HBO Max a commandé une première saison de « The Prince ». La distribution de la série d'animation se précise.
Informez-vous sur « The Prince »
Annoncé depuis le début d'année, le déssin animé intitulé « The Prince » vient d'accueillir la comédienne anglaise Sophie Turner. Elle prêtera sa voix à la Princesse Charlotte. Sa participation a été annoncée sur le compte Instagram du créateur de cette série d'animation.
Découvrez le casting de ce programme
L'actrice anglaise Sophie Turner n'est pas la seule célébrité à décrocher un rôle dans la série d'animation. Le comédien Orlando Bloom rejoint également le casting. Il donnera la réplique à Condola Rashād, Lucy Punch, Frances De La Tour et à Iwan Rheon. Alan Cumming sera aussi présent.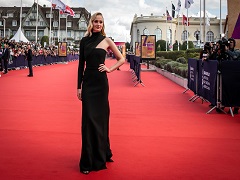 Apprenez-en plus sur le synopsis
L'intrigue de « The Prince » est une parodie animée sur la famille royale britannique. L'histoire suivra les Windsor vus à travers les yeux du prince George, fils de William et de Kate Middleton. Dans un extrait, l'enfant s'énerve lorsqu'il découvre que sa soeur et son frère n'ont pas suivi son idée de costume pour Halloween.
Retrouvez ce projet sur HBO Max
« The Prince sera diffusée sur le SVOD HBO Max. Aucune date de sortie n'a pas encore été communiquée pour l'instant. C'est Gary Janetti qui sera à la production. Ce dernier est connu pour avoir travaillé sur « Family Guy » ou « Will & Grace ».