12 Fév, 2020
La comédienne australienne s'est encore une fois associée au géant du streaming pour jouer dans une série. Toni Collette a été choisie pour être la tête d'affiche de « Pieces of her ».
Le synopsis de « Pieces of her » avec Toni Collette
« Pieces of her » raconte l'histoire d'un drame violent qui a lieu dans une ville paisible de Georgie. Ce malheur entraînera une série d'évènements pour le jeune trentenaire Andy Oliver et sa mère Laura, interprétée par Toni Collette. Alors qu'Andy embarquera dans un périple dangereux à travers les États-Unis, sa maman devra faire face à une sombre rétrospection familiale.
Deuxième collaboration entre l'actrice et la plateforme de streaming
Toni Collette s'est déjà associée à la plateforme de streaming pour la série policière « Unbelievable ». La deuxième saison de ce feuilleton sera disponible en septembre 2020. « Pieces of her » marque un second partenariat entre l'entreprise multinationale américaine et l'actrice australienne.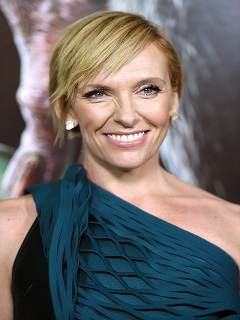 La comédienne reste dans sa zone de prédilection
Avec « Pieces of her », Toni Collette reste dans les dimensions dramatiques dans lesquelles elle a toujours été à l'aise. L'actrice a récemment été nommée aux Golden Globes pour son rôle dans « Unbelievable ». « United States of Tara » lui avait également valu des nominations aux Emmys et aux Golden Globes. En 2019, elle a été vue au cinéma dans la comédie policière « À couteaux tirés ».
Des informations complémentaires sur la nouvelle fiction
La réalisation télévisuelle serait une adaptation du roman éponyme de Karin Slaughter. « Pieces of her » sera réalisée par Charlotte Stoudt qui interviendra aussi en tant que productrice exécutive et scénariste.