12 Avr, 2020
Selon des informations recueillies par The Hollywood Reporter, Nicole Kidman sera de retour à la télévision après avoir été vue dans « The Undoing » en 2019. L'actrice a décroché un rôle dans « Pretty Things ».
« Pretty Things », une série avec Nicole Kidman
Ce nouveau drame avec l'actrice Nicole Kidman sera l'adaptation du roman éponyme de la journaliste américaine Janelle Brown. L'ouvrage n'a pas encore été publié et devrait paraître le 21 avril 2020 chez Random House. Le feuilleton « Pretty Things » sera distribué par Amazon Studios.
Le synopsis de ce drame attendu sur Amazon Prime
Alors que le rôle que tiendra Nicole Kidman n'a pas encore été révélé, l'intrigue, elle, est déjà connue. « Pretty Things » racontera l'histoire de deux femmes, Vanessa et Nina. Ce sont deux personnages brillants, mais abimés par la vie que les téléspectateurs pourront découvrir très bientôt.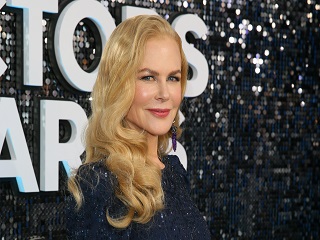 Vanessa est une jeune héritière qui souhaite réussir son entrée en société tandis que Nina est douée en escroquerie et mariée à son petit-ami irlandais qui se nomme Lachlan. Lorsque cette dernière apprend que sa maman est malade, elle abandonne tout pour être à ses côtés.
Des informations complémentaires sur « Pretty Things »
L'écriture du scénario sera prise en charge par Janelle Brown qui est à l'origine de « Watch Me Disappear » et « All We Ever Wanted Was Everything ». Elle sera également la productrice de la série aux côtés de l'actrice Nicole Kidman qui participe à la production via sa société Blossom Films.