4 Sep, 2020
Axé sur le thème de la justice sociale, « By Any Means » est le premier morceau inédit de « Reprise », compilation de Roc Nation. Produit et co-écrit par Ezrah Roberts-Grey, le nouveau single a été présenté par la chanteuse Jorja Smith.
Jorja Smith, la chanteuse lance un nouveau titre inédit
À l'occasion du lancement du single « By Any Means », Jorja Smith a révélé qu'elle s'est inspirée du mouvement Black Lives Matter pour ce projet. La chanteuse britannique dit avoir songé à la manière d'agir dans la continuité des manifestations, et cela « en allant au-delà des réseaux sociaux ».
La justice sociale mise en avant dans « By Any Means »
Une partie des bénéfices de la vente de ce nouvel album sera reversée à des organismes de soutien aux victimes de violences policières ou de crimes racistes. Des associations qui luttent pour la justice sociale pourront également bénéficier de ce projet.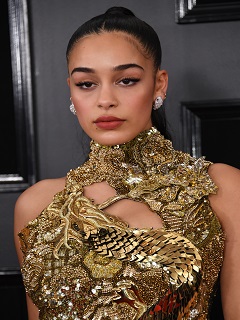 La chanteuse s'est associée à plusieurs artistes de renom
En 2019, Jorja Smith a collaboré avec Burna Boy pour le single « Be Honest ». La chanteuse a aussi signé des partenariats avec Kendrick Lamar, Drake ou encore Stormzy. En 2020, sa nouvelle chanson « Kiss Me In The Morning » a rejoint la bande originale de la nouvelle série de Damien Chazelle, « The Eddy ».
Biographie de la jeune artiste britannique
Née le 11 juin 1997 à Walsall en Angleterre, Jorja Smith est une auteure-compositrice-interprète anglaise qui s'est intéressée à la musique dès l'âge de 8 ans. La chanteuse a débuté sa carrière en 2016 avec sa première chanson baptisée « Blue Lights ».