12 Mar, 2021
Drake fait son retour sur le devant de la scène avec son nouveau single. Disponible sur les plateformes de téléchargement, cette nouveauté est accompagnée d'un clip.
Suivez l'actu sur Drake
Initialement prévu pour le début d'année, l'album de Drake, intitulé « Certfied Lover Boy », ne sortira que plus tard en 2021. Le rappeur a subi une intervention chirurgicale au genou, lui faisant prendre du retard. Pour faire patienter ses fans, il a publié un EP surprise « Scary Hours 2 » qui est composé de trois singles.
Obtenez plus de détails sur le single
À l'occasion de cet événement, le rappeur canadien a également partagé les images d'un des titres « What's Next ». Le chanteur revient sur son énorme succès, ses privilèges et son pouvoir sur ce single. Sur les autres morceaux figurant dans ce projet musical, la star s'entoure de Lil Baby dans « Wants and Needs » et de Rick Ross sur « Lemon Pepper Freestyle ».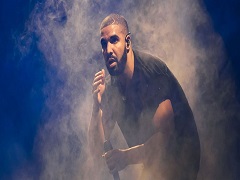 Découvrez le vidéoclip sur la Toile
Dans le clip réalisé par Theo Skudra, Drake interprète ses punchlines à l'arrière d'une voiture de sport qui multiplie les dérapages sur une piste d'atterrissage enneigée. Il rappe depuis les rues de Toronto et promène dans un métro vide, dans les tunnels d'un Aquarium, avant de chanter au sommet de la CN Tower.
Revenez sur la carrière de l'artiste
En novembre 2016, Drake est devenu le troisième rappeur à atteindre le milliard de vues sur YouTube avec « Hotline Bling » après Eminem pour « Love The Way You Lie » et « See You Again » de Wiz Khalifa.