18 Déc, 2019
Fans de jeux, il vous faudra attendre jusqu'en mai 2020 pour découvrir Fast and Furious Crossroads. Ce jeu vidéo signé par le studio Slightly Mad aura pour personnages principaux les stars de la saga hollywoodienne.
Fast and Furious Crossroads : préparez-vous à accueillir le jeu
Alors que le neuvième opus de la saga hollywoodienne sortira le 20 mai 2020, le jeu Fast ad Furious Crossroads lui emboitera le pas et paraîtra le même mois. Comme on peut le voir dans la bande-annonce, les gamers pourront s'attendre à de l'action à en revendre, à tout plein de gadgets, à des voitures de tout genre et à une intrigue authentique. Si un mode solo sera proposé, un mode multijoueur devrait aussi être disponible. 
Gaming : les héros du film mis en avant
L'un des aspects interessants de Fast and Furious Crossroads est le fait qu'il mettra en avant les héros du film. Les joueurs reconnaitront sans aucun doute Vin Diesel, Tyrese Gibson ou encore Michelle Rodríguez. Le studio de gaming a aussi fait appel à Sonequa Martin-Green pour ce nouveau jeu.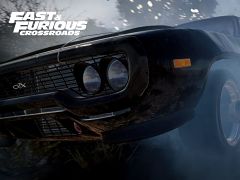 Un ludiciel ayant un contrat de 6 ans
Comme le révèle l'AFP, Fast and Furious Crossroads est le fruit d'une collaboration de 6 ans entre le studio Slightly Mad et la filiale gaming de Universal Pictures. Ce jeu donnera la possibilité à la société de faire durer son partenariat avec Bandai Namco. A noter qu'elle est connue pour les jeux comme Project Cars.
Sur quels périphériques profiter de ce titre ?
Lors de sa sortie, le jeu Fast and Furious Crossroads sera disponible sur PlayStation 4, Xbox One et PC. En attendant son lancement, découvrez ou redécouvrez Need for Speed : Shift, développé par la même société.