24 Août, 2020
On prend le même et on recommence ! Pour la deuxième année consécutive, Dwayne Johnson est désigné comme l'acteur le mieux payé de l'industrie.
L'acteur Dwayne Johnson reste numéro 1
L'acteur Dwayne Johnson ne veut pas céder sa place de roi d'Hollywood. L'Américain, aussi connu comme « The Rock » conserve sa place au top de la liste des comédiens les mieux rémunérés pour la deuxième année consécutive. C'est le magazine Forbes qui le souligne dans son classement annuel.
87,5 millions de dollars pour la star américaine
Pour l'année se terminant en juin 2020, l'acteur — anciennement lutteur professionnel — s'est fait 87,5 millions de dollars. Forbes mentionne une légère baisse dans les revenus de Dwayne Johnson, puisqu'il avait empoché 89,4 millions de dollars l'année dernière. Le maintien de la star au sommet de ce classement est surtout dû aux gros contrats avec les plateformes de streaming américaines.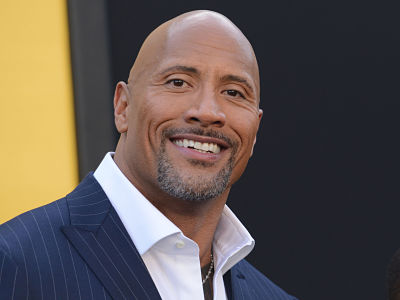 Le quart du classement influencé par le streaming
Dwayne Johnson n'est cependant pas la seule star à avoir reçu des cachets mirobolants pour des films en streaming. En effet, près du quart du classement Forbes cette année est concerné et compte pour un total de 140 millions de dollars. Parmi ces acteurs : Ryan Reynolds avec « Six Underground » et « Red Notice », Mark Wahlberg (« Spenser Confidential ») ou encore Ben Affleck pour « The Last Thing He Wanted »).
Akshay Kumar et Jackie Chan de nouveau classés
Le Top 10 des mieux payés à Hollywood comprend aussi Ryan Reynolds ; Mark Wahlberg; Ben Affleck; Vin Diesel; Akshay Kumar ; Lin-Manuel Miranda ; Will Smith ; Adam Sandler et l'acteur asiatique Jackie Chan. Les grands absents sont les stars des films Marvel « Avengers », qui avaient pour habitude de dominer le haut de tableau.