6 Juil, 2020
D'après les informations recueillies par Variety, « The Terminal List », annoncée en février dernier, a finalement trouvé un foyer en Amazon. Cette série avec Chris Pratt est attendue en ligne prochainement.
« The Terminal List » : une série à découvrir prochainement
Une première saison de « The Terminal List » a été commandée par Amazon. Pour le moment aucune information n'a été divulguée sur le nombre d'épisodes envisagés pour ce premier opus. Alors qu'Antoine Fuqua se charge de la réalisation, l'acteur américain Chris Pratt tiendra le rôle principal.
Le rôle de l'acteur Chris Pratt dans ce nouveau feuilleton
L'acteur américain incarnera James Reece, un militaire des forces spéciales des Navy SEAL's, dans la série. Sa compagnie se retrouve prise dans une embuscade lors d'une mission secrète laissant ce dernier accablé par le doute et la culpabilité à son retour au pays. Il met finalement la main sur un indice qui lui fera penser à un possible complot.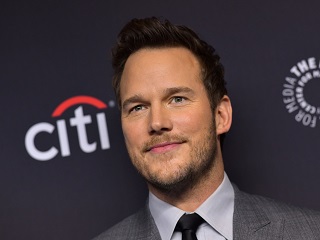 Les scénaristes de cette réalisation télévisuelle
Une équipe spéciale de scénaristes a été mise en place pour monter « The Terminal List ». La moitié des auteurs recrutés par la chaîne sont eux-mêmes des vétérans ou ont des anciens militaires dans leurs familles. Leur but est de donner plus de vraisemblance à la série.
Retrouvailles entre le comédien et le réalisateur
La série « The Terminal List » a permis à Antoine Fuqua de retrouver l'interprète d'Owen Grady dans le quatrième volet de la saga « Jurassic World ». Les deux hommes ont déjà collaboré dans le passé pour le film « Les Sept mercenaires ».