18 Nov, 2019
Le jeu The Coma 2 : Vicious Sisters est un survival horror proposé par deux studios, dont Devespresso Games. Dans celui-ci, vous devrez aider la protagoniste à échapper à une créature.
Le jeu The Coma 2 : Vicious Sisters est disponible
La sortie officielle du titre The Coma 2 : Vicious Sisters est prévue pour janvier 2020. Toutefois, en acquérant l'early access de ce jeu PC depuis le site Jeu-à-télécharger, les gamers pourront avoir accès à l'entièreté du soft.
C'est l'un des jeux de Headup Games localisés en français
Comme c'est le cas pour plusieurs jeux PC, dont son prédécesseur, cette suite bénéficiera d'une localisation en français. Dans The Coma 2 : Vicious Sisters, les joueurs accompagneront Mina Park et devront l'aider à survivre. Après s'être réveillée, l'héroïne de ce jeu d'horreur réalise qu'elle est suivie par une créature ressemblant à son professeur. Au programme, il y a des énigmes à résoudre, des combats à entreprendre et des personnages à rencontrer.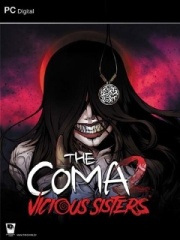 Les chapitres de The Coma 2 : Vicious Sisters sont présentés progressivement
Seuls les trois premiers chapitres du jeu vidéo sont disponibles. Cependant, les autres seront bientôt proposés dans le survival horror. Le lancement du 4ème, 5ème et 6ème se tiendra le 28 novembre. De leur côté, le 7ème et les épilogues seront accessibles dès le 19 décembre. Afin d'améliorer l'expérience, les studios Headup Games et Devespresso Games présenteront aussi des mises à jour.
L'acquisition de ce titre sur ordinateur et consoles
L'un des avantages d'obtenir ce jeu en accès anticipé est qu'au lancement officiel, l'on recevra un artbook et la bande originale. Pour ceux qui n'ont pas d'ordinateur, le ludiciel de Devespresso Games The Coma 2 : Vicious Sisters sera également jouable sur diverses consoles. Il s'agit notamment de la PlayStation 4, la Xbox One et la Nintendo Switch. Toutefois, aucune date de sortie n'a été indiquée.